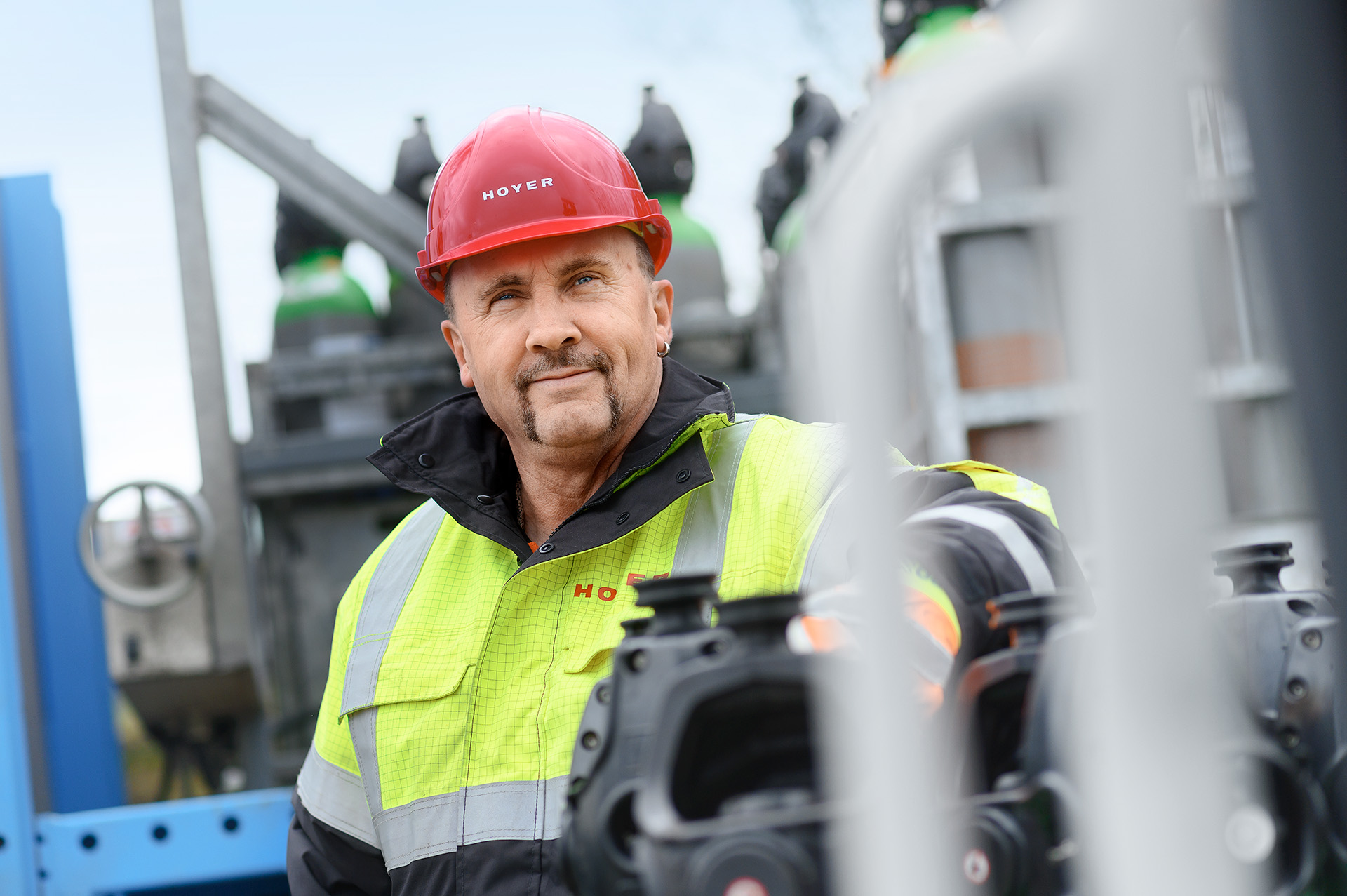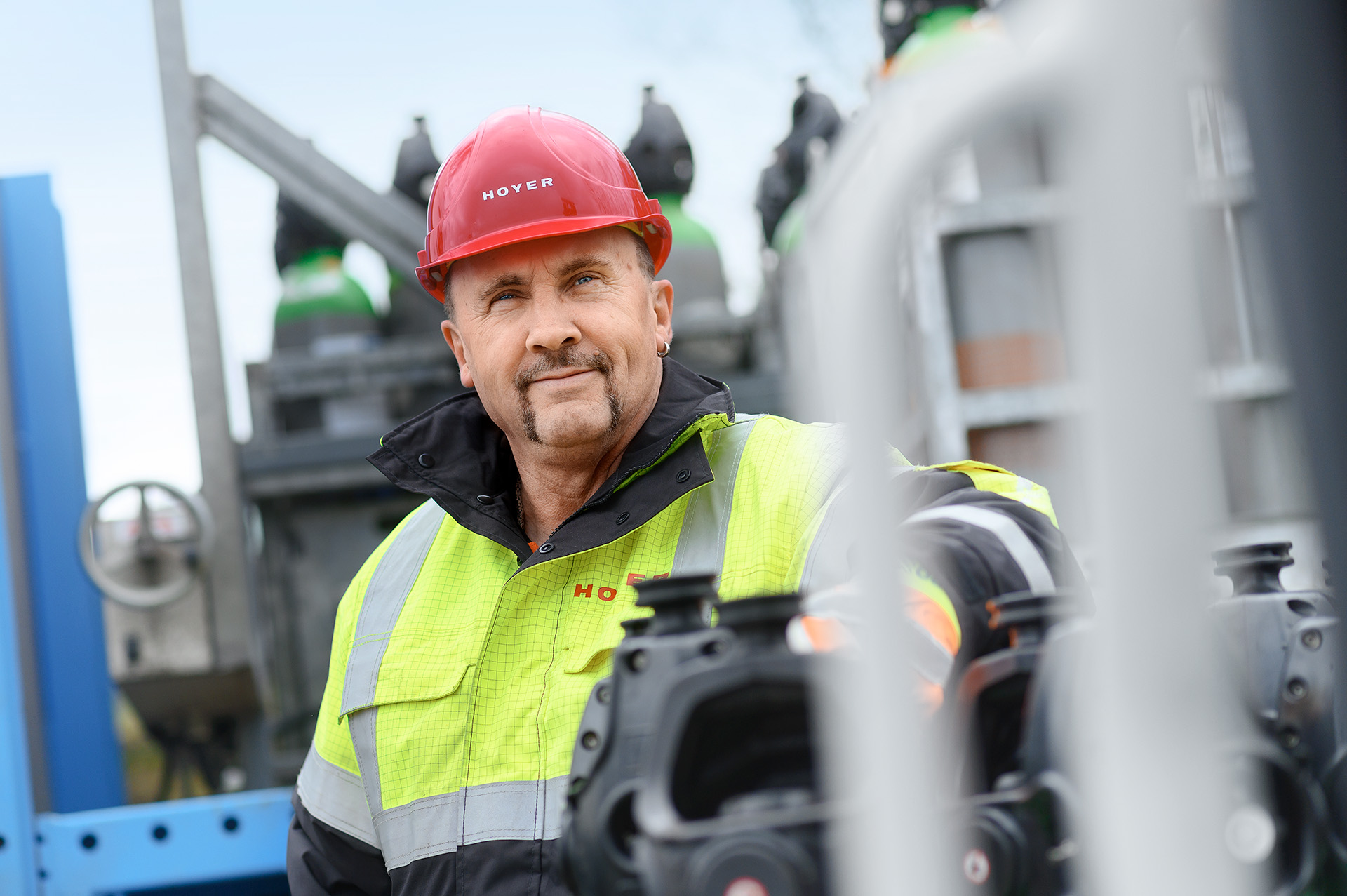 Our employees' professional drive has ensured excellent services in all areas of the logistics business for more than 77 years: everything from advice about fleet management and transport to special equipment and on-site solutions. Thanks to them, we are the first choice for the chemicals, petroleum, gas and foodstuffs industries when it comes to questions about the competent handling and safe transport of liquid goods. We are proud of that.
Our employees, across the globe, are indispensable when organising logistics for today and tomorrow. It depends on each and every individual. That is why we offer you an exceptionally good work environment with exciting projects and opportunities for development. With us, you benefit from a global network, team spirit and ongoing individually tailored training.
THE PEOPLE IN HOYER
That is what the people in HOYER do – getting the logistics of today and tomorrow moving with outstandingly good services and solutions. All our employees can turn their skills into something special and achieve something new. Individually and in a team. Our community and team spirit as a workforce can also be sensed in the many stories that people in HOYER have to tell. Here are just some of them.