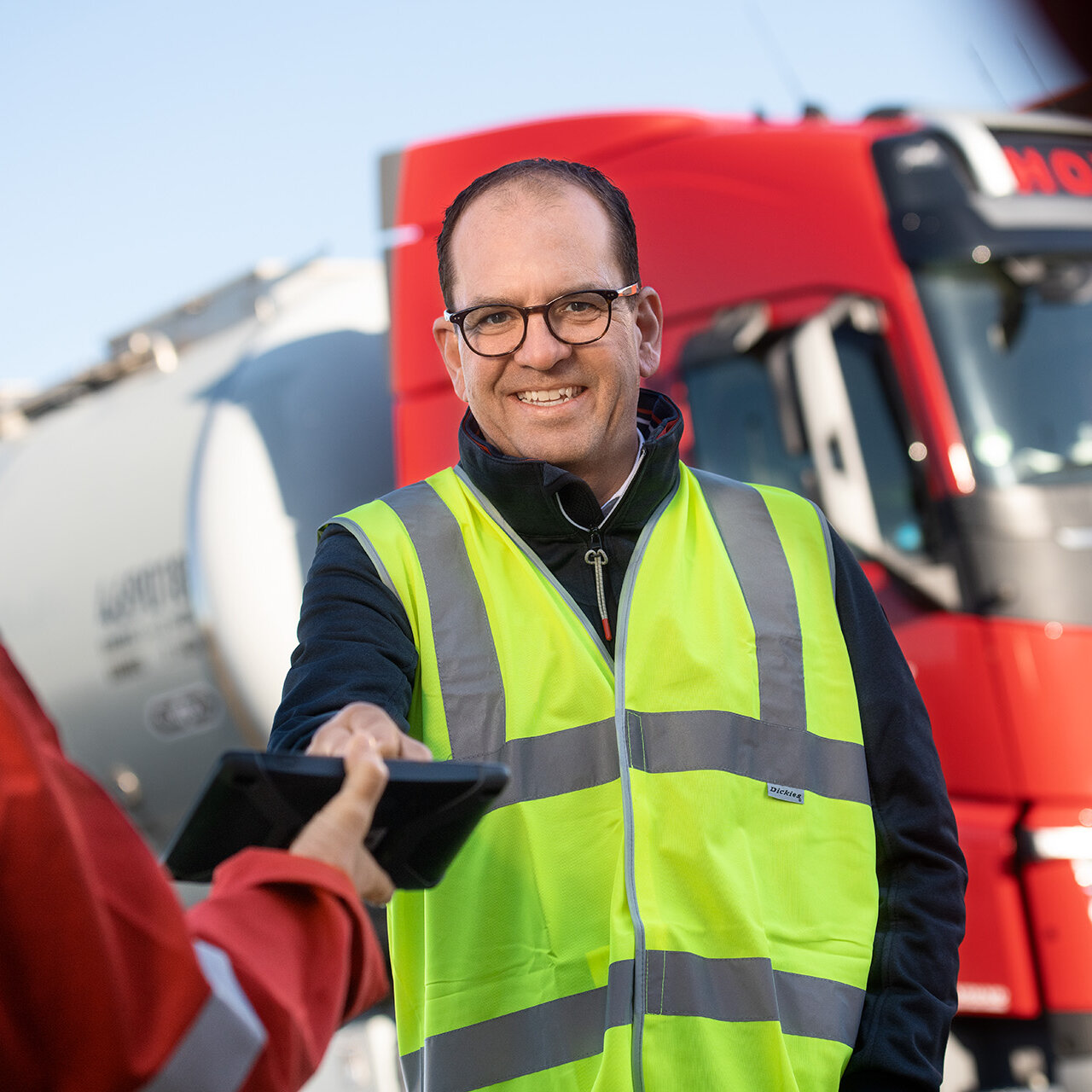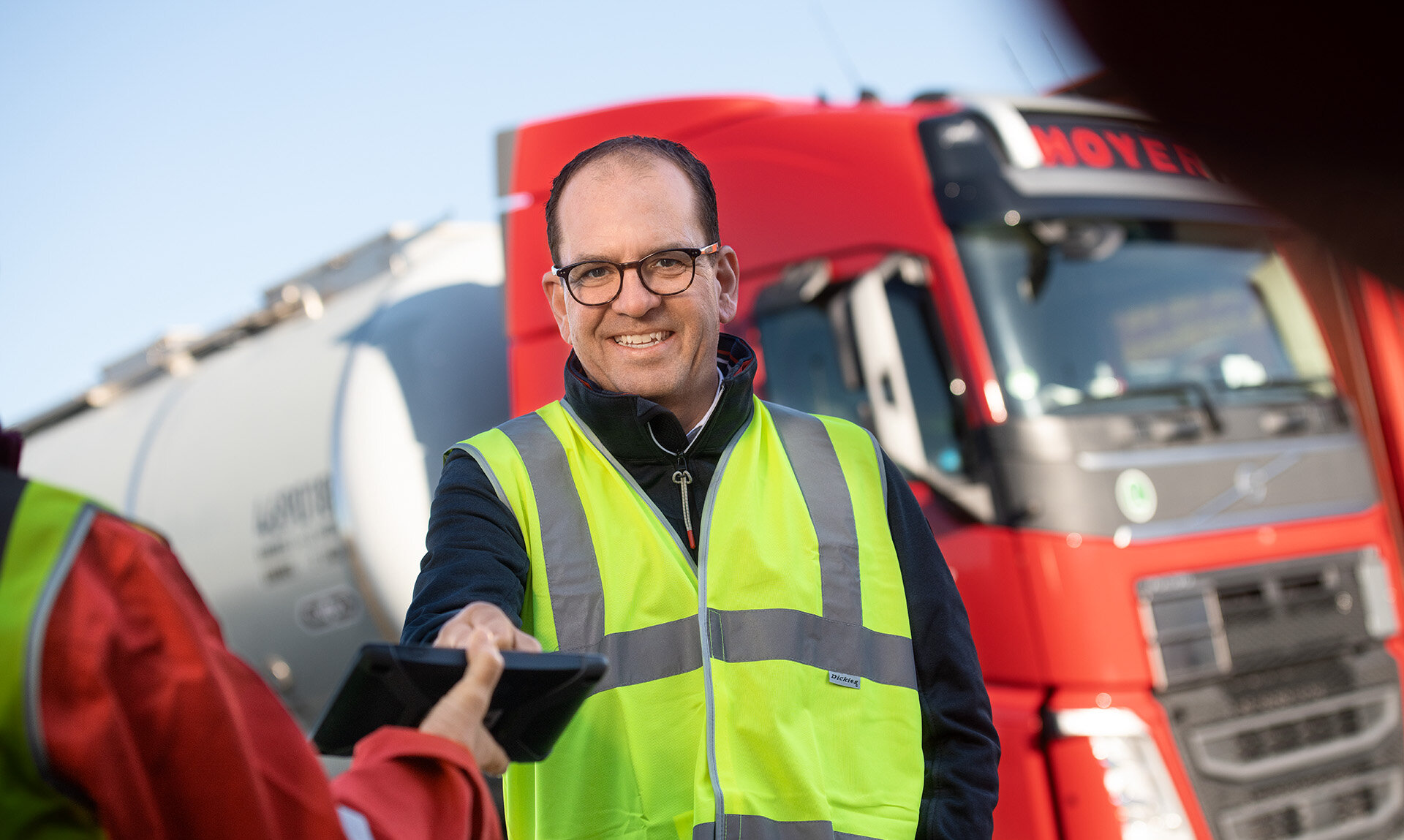 Working in short- and long-distance transport
HOYER is a global market leader in transporting and handling liquid goods. That is possible due to the daily efforts of our motivated, conscientious and professional drivers.
If you like being on the move on the roads, and your high level of safety awareness makes you want to handle dangerous goods, the transport team of HOYER is the right place for you. With us, you have the option to choose between short- and long-distance transport operations: in the short-distance transport area, for example, you will deliver retail fuels to service station networks or deliver oxygen to hospitals – important, challenging tasks both in transporting and in handling the products. In the long-distance transport area you will mainly move chemical products to our customers the length and breadth of Europe.
You will be comprehensively and constantly trained in the safe, secure handling of these sensitive goods, some of which are dangerous, as well as for professional behaviour in the event of emergencies of any kind. Regular driver training will support you in routinely carrying out your varied work in a safety-conscious way – and will help us to maintain our high quality standard as a well-known logistics service provider.
HOYER gives top priority to the safety of drivers, cargoes carried and the environment. That is why we offer modern tractor units as workplaces: trucks with the latest technical and ergonomic equipment that make your conscientious task on the highways as safe and secure as possible – and as comfortable. Your work will be supported by outstandingly good route management by your colleagues, and through the use of in-cab technology we remain in constant contact with you. Drive for HOYER, and move the logistics world together with us.

our job offers