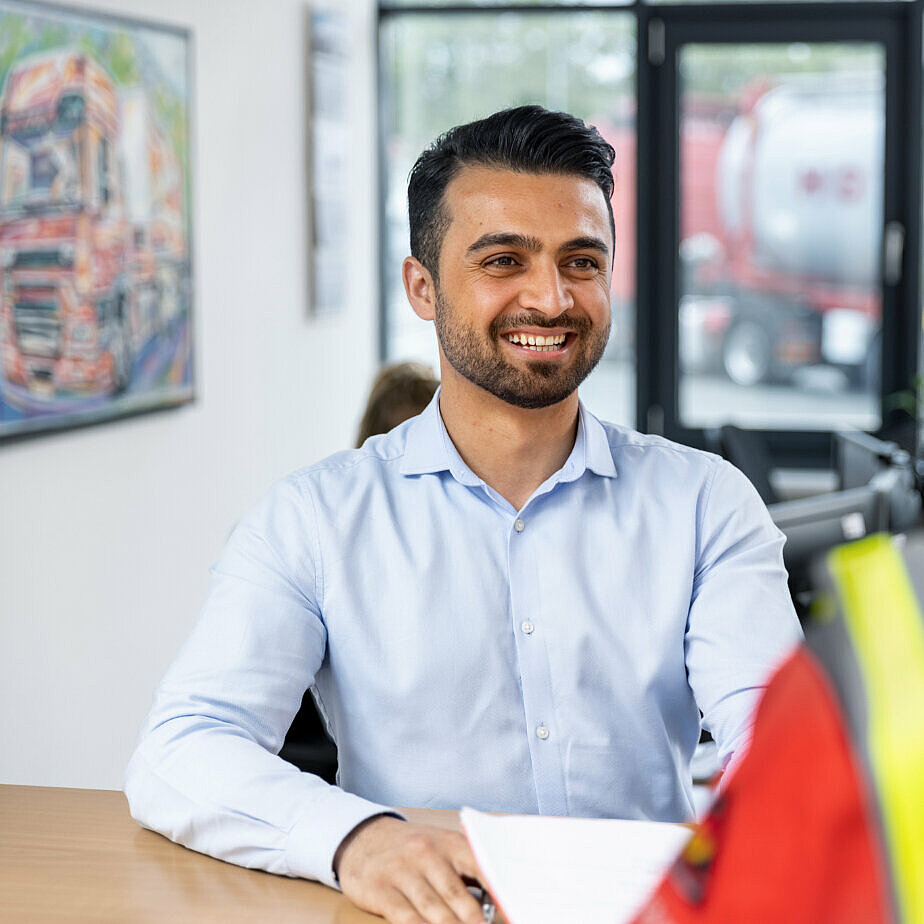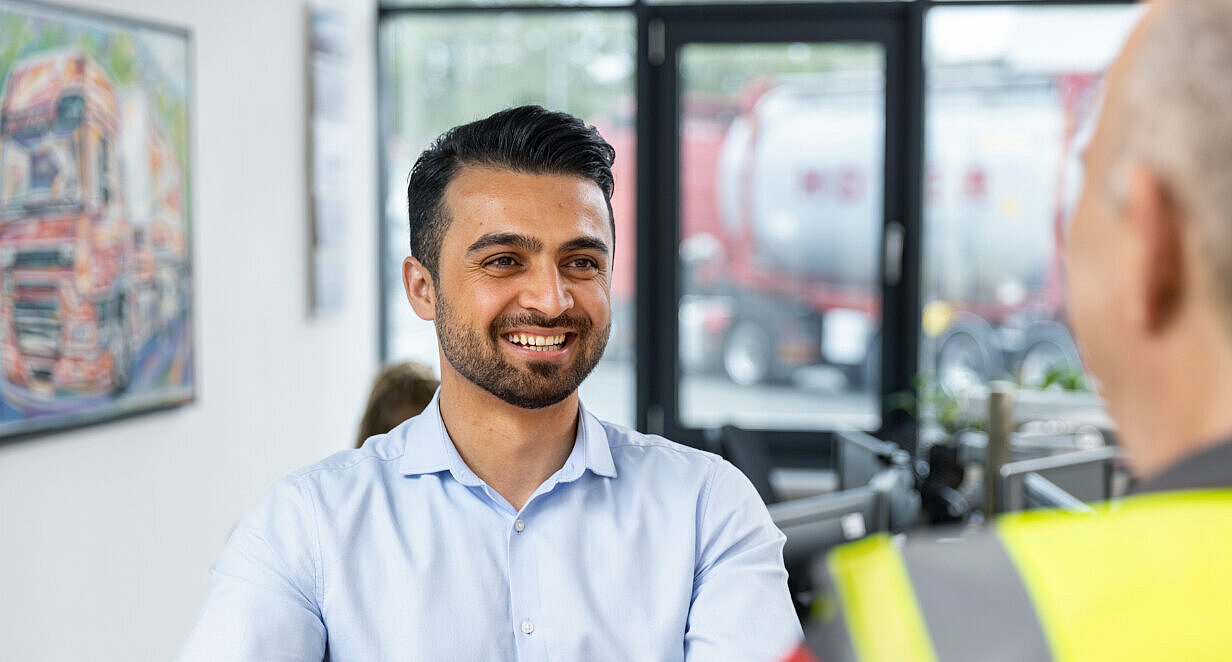 In the centre of the logistics process
HOYER dispatchers are true organisational professionals: they coordinate a multitude of processes, customer orders and resources and through their demanding work they keep the logistics flowing freely. An outstanding ability to coordinate and communicate is an advantage if you want to work for us in this department. Your duties as a member of our dispatching team are numerous and demanding: for example, you are responsible for planning and controlling our fleet throughout Europe. This will involve you being in regular contact with our driving personnel and with our customers and business partner providers.
You will maintain an overview at all times, you will enhance our reputation for reliability. Your independent judgements and decisions will be well thought-through and solution-oriented, even in challenging situations. In other words: one can always depend on you.
In addition to organising and monitoring transport orders, you will advise our company's customers on options regarding the choice of suitable equipment and routing – always taking product-specific requirements and time schedules into account. You will use your teamworking skills when collaborating with other internal specialist departments. We will constantly offer you opportunities for training and further professional development to ensure you are always kept up to date with technical innovations and changes to statutory regulations. Join us to get the world of logistics moving – come to HOYER.

our job offers